Maybe, just maybe if we start buying items for the summer, winter will go away, let spring in and then head right on into summer. A girl can dream right? Well, start dreaming of those pools and beaches by taking a look at some very cute summer clothing and accessories from Disney Store.
They've got you covered from head to toe, with swimsuits, beach towels, cover ups, sunglasses and a tote bag to carry it all around in. All done in your child's favorite Disney characters of course! Check out a few of their best sellers for girls:
Tangled (Rapunzel)

Tangled Rapunzel Swimsuit

Flowery Tangled Rapunzel Swimsuit — 2-Pc.

Personalized Tangled Rapunzel Hooded Cover Up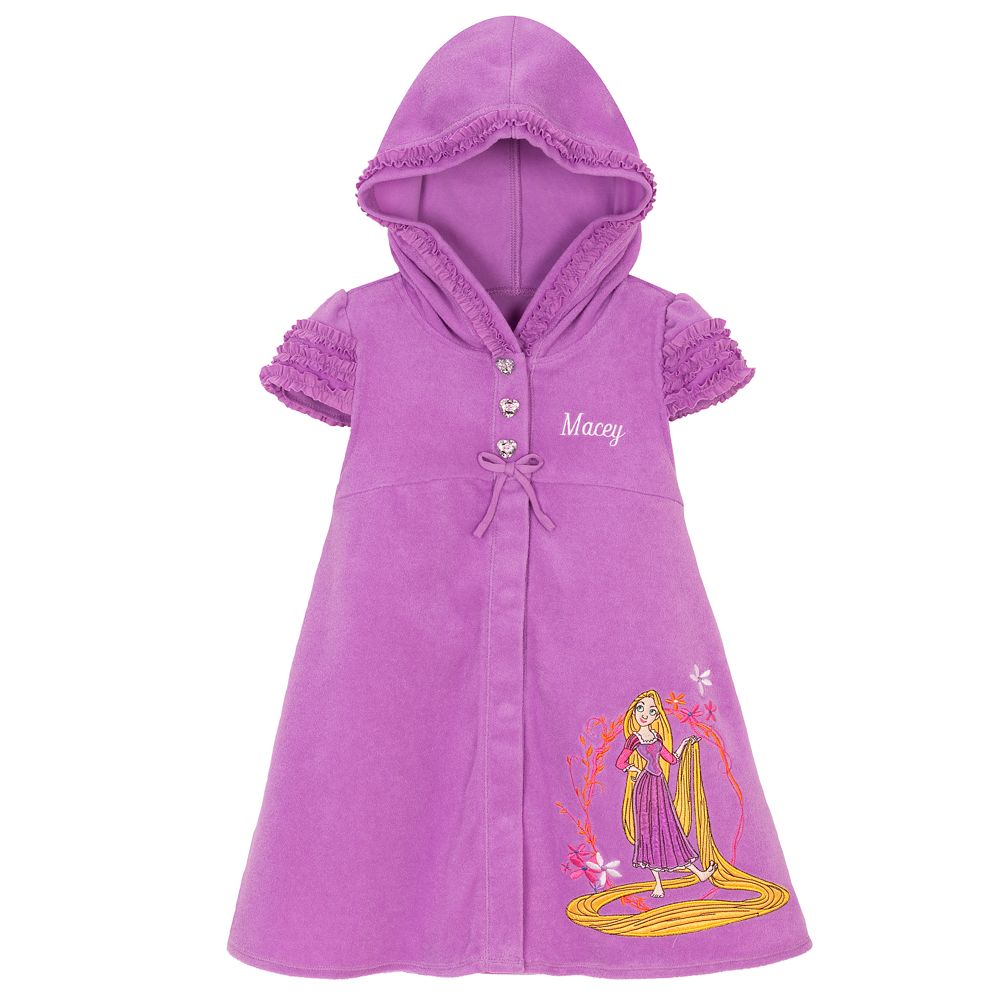 Personalized Tangled Rapunzel Beach Towel

Rhinestone Tangled Rapunzel Flip Flops

Tangled Rapunzel Sunglasses
Little Mermaid – Ariel

Purple Ariel Swimsuit — 2-Pc.

Personalized Ariel Hooded Cover Up

Rhinestone Ariel Flip Flops
Minnie Mouse

Polka Dot Minnie Mouse Swimsuit — 2-Pc.

Personalized Polka Dot Minnie Mouse Hooded Cover Up

Polka Dot Minnie Flip Flops
This is just a taste of everything they have to offer. See more at DisneyStore.com.